Ralf Brueck is a younger exponent of the Düsseldorf School of Photography, which has achieved worldwide renown through Andreas Gursky, Candida Höfer, Thomas Struth and Thomas Ruff, whose master student he became in 2002.
His series TRANSFORMER systematically questions the nature of photography and its representation of reality by isolating particular subjects and altering their proportions. It establishes a new dynamic dialogue between the images and the viewer since what is perceived runs counter to expectations.
In DISTORTION Ralf Brueck extracts tonal elements from his works which are parts of the digital texture of the images and changes them by premeditated manipulation. The photographic representations therefore gain a new dimension by transforming the depicted reality.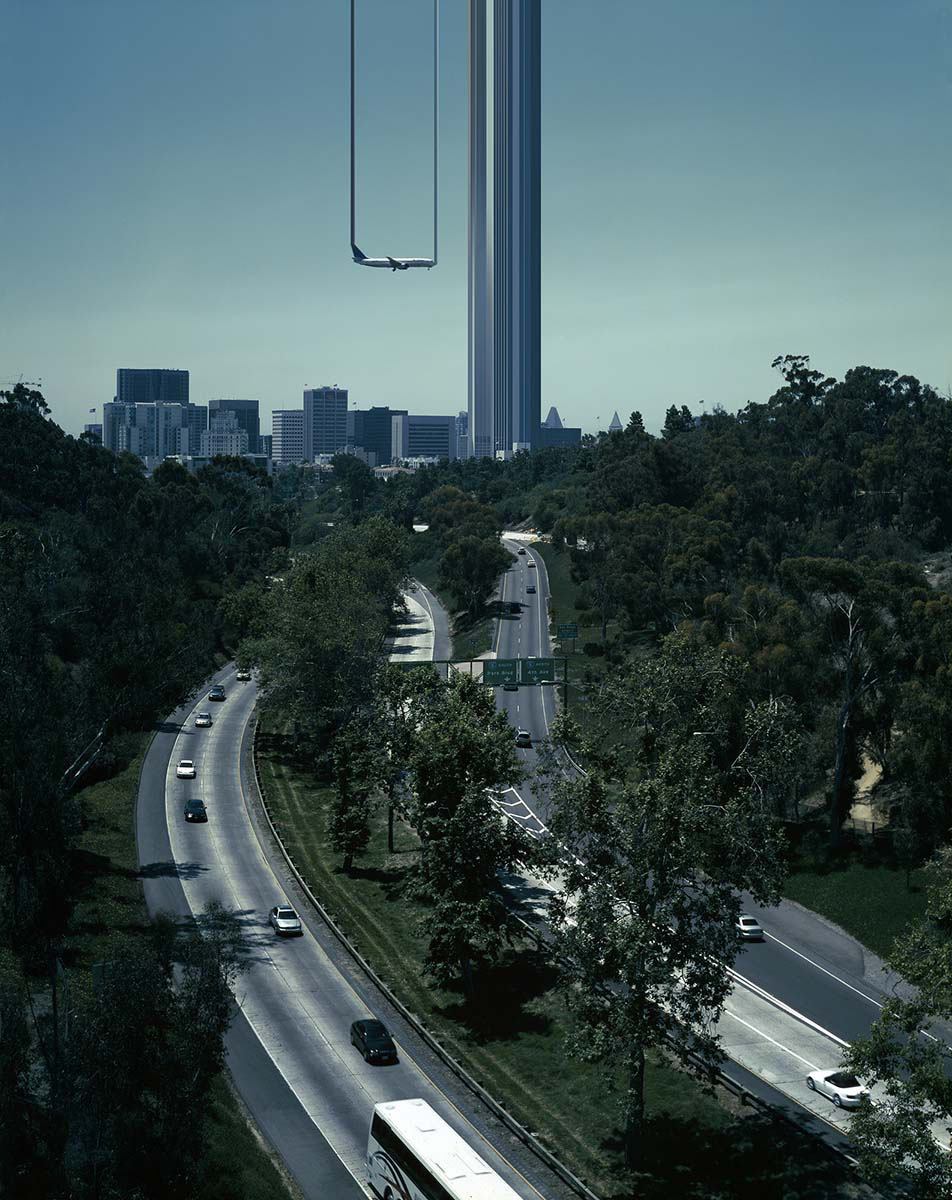 The structures remind one of barcodes which so to speak expose the DNA of the images.
By this highly calculated use of barcode patterns Brueck contributes to an investigation into constructedness of images and the world itself.
Ralf, where do you get your inspiration?
I guess I have watched to much science fiction and listen to much to music by "Powell", "Baxter Dury" and "Parquet Courts". I don't now, I mean I am very influenced by the HERE and NOW. And sometimes by the very moment before it. It is really hard to explain, I guess it all comes from INSIDE.
Which is the relationship and influence between your cultural background (country, studies, etc.) and your artworks?
I grew up in Düsseldorf, Germany. It´s the city where all the electronic music movement and bands of the 80's came from that still have a great impact like Kraftwerk and DAF (Deutsch Amerikanische Freundschaft). And I was always interested in digital processes, whether they are in movies, music or art.
What are you much focused in?
On architecture, urban structures, landscapes and how photography gets altered through digital manipulation. I think that is the main theme of the 21st century. what is true and what is fake? it´s an incredible playground but bears enormous dangers when photography or video comes into play. As long as this concerns art everything is possible.
Have you encountered any difficulties when you first started your art/freelance career?
No, it was the best time of my life. The Düsseldorf art academy is one of the best academies worldwide with internationally top scored teachers. It gave me an incredible amount of freedom to develop myself. Not for nothing artists like Thomas Ruff or Andreas Gursky started their career at the Düsseldorf school of photography.
Over these years, what is the most important thing you have learnt from your profession?
I have learned that a radically artistic attitude is more important than all stylistic categories or genres. For me it is crucial to critically exam my own work, repeatedly go to unsafe areas and start over again. Last but not least I learned how essential it is to remain true to your line.
Do you think that a creative job is just creativity or it's discipline too?
Art is beautiful but also means lot of work. Without discipline you are lost and gain nothing.

Are you currently work on new projects?
Yes, I am working on an new works concerning my DECONSTRUCTION series, focused more on landscape and nature.
"It is crucial to critically exam my own work,
repeatedly go to unsafe areas and start over again"
"Art is beautiful but also means lot of work.
Without discipline you are lost and gain nothing"
Since 2012 his work has become more radical. His new series DEKONSTRUKTION shows a drastic dissolution of images boundaries amounting to their complete destruction. Ralf Brueck manipulations of images are not geared towards pointing out that contemporary digital photography is deficient in its representation of reality but argues that a photograph constitutes its own reality.
Artist Website > www.ralfbrueck.com
Instagram > @ralfbrueck