Noe Alonzo is a photographer based in South Korea. Alonzo is an urban and landscape photographer; he is famous for his neon noir artworks, inspired by cyberpunk iconography. Toner Magazine asked few questions to him.
Noe, where do you get your inspiration?
Initially, I got inspired to shoot in this style by watching the works of other photographers, particularly those in Japan. As time went how, I started getting my inspiration from other sources like anime and movies such as Bladerunner and Ghost in the shell. When I come across the scene, I try to imagine them as scenes from a movie or an animation.
Which is the reletioship and influence beetween your cultural backgorund (country, studies, etc.) and your artworks?
I think most people would be shocked to hear that there is not much relationship between me and my cultural background. It was not until I moved to Korea that I started to seriously get into photography. When I visited my family in America, I found a box of old photographs that I used to take when I was a high school student. I didn't realize that I shot so much when I was younger. But I think what really changed was when I bought my first DSLR and that would not have happened if I was not living abroad.
What are you much focused in?
At the moment, I am most focused on growing my Youtube channel. I think, there are so many photography Youtubbers and it is almost impossible to stand out. But there are not any who focus on the type of photography that I do, even less  photographers living in Korea that make a Youtube channel. It's my goal to help teach others and expand the number of people interested in this type of photography. It's a really nice feeling to get messages from people letting me know that I helped inspire them and to share their photos with me.
Have you encountered any difficulties when you first started your art/freelance career?
Actually, it is not my career. I have a fulltime job as a teacher. Many people ask me why I do not photograph fulltime. The actually is quite simple actually, the truth is that if you work in media, you never know which months you will have money and which months you will not. I make most of my photography money by selling timelapses of city and landscapes in Korea. There are so many photographers out there, they you can't really sell an image for much. In fact most people might just use your pictures and hope you never find out. People also don't like paying for someone to take pictures for them, they try to frame it as an opportunity for you for exposure. For that reason, I mostly photograph for myself and not really for others.  I do it mostly for pleasure and if I can make a little bit of money, I am happy.
Over these years, what is the most important thing you have learnt from your profession?
I feel as though the one thing I have learned is to do what you like and not what is trendy or popular. I often hear other photographer's taking jobs at the kind of pictures I take. Many photographers have this purist mind that a photograph is only made in a camera and you shouldn't edit them or that all photographers similar to me is lower the temperature. I do not feel that way, to me it is an art and I am painting with my camera. Editing helps me create the image I want to see. I do not do it because it is popular or because it is trendy from time to time, but because I like and enjoy it. Besides, this style of photography is really niche, not too many people like it but there is a small community for it. If I wanted to be popular, I would be using VSCO or other presets most other photographer's use.
Do you think that a creative job is just creativity or it's discipline too?
In my opinion, I think it requires a lot of discipline as well. Not in the manner of following rules and theories for what is most pleasing for other's eyes, but rather scheduling and dedication. For example, I really hate cold weather, but I believe that shooting on a snowy evening or a rainy night gives you the most beautiful pictures. I could easily choose to stay home and be comfortably warm, but instead I choose to go out and endure the cold and wet to get the images  I am imagining.
Are you currently work on new projects?
Actually, I am currently playing with the idea of posting my pictures around the city. I've had one of my pictures on display once at a photo and imaging expo.  It is a wonderful feeling to see your pictures printing and on a wall. Unfortunately,  I have never had more than 1 photo displayed. And galleries don't seem particularly interested in my photography. So, I am thinking, why not print my photos and place them around the city for people to see. It could be at a bus stop, or a dark corner in an alley. The point of a gallery is for people to see your works correct? So, I will take the incentive and promote my own work. Maybe I will make a video about it too.
"I am painting with my camera.
Editing helps me create the image I want to see.
I do not do it because it is popular or
because it is trendy from time to time,
but because I like and enjoy it"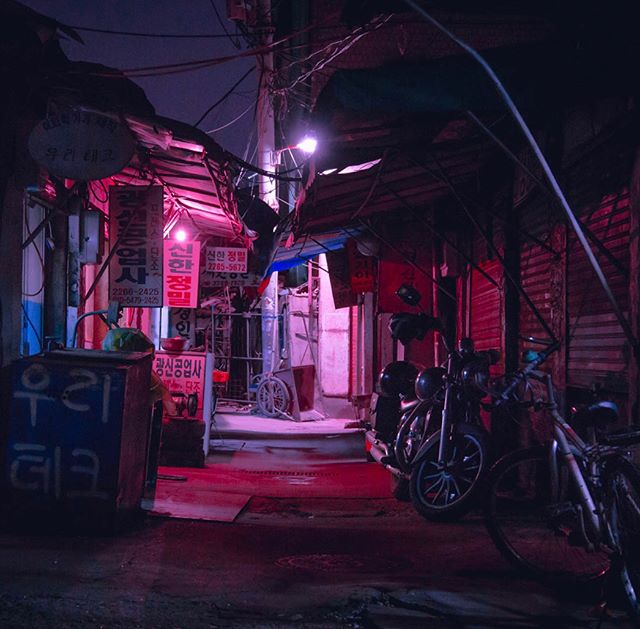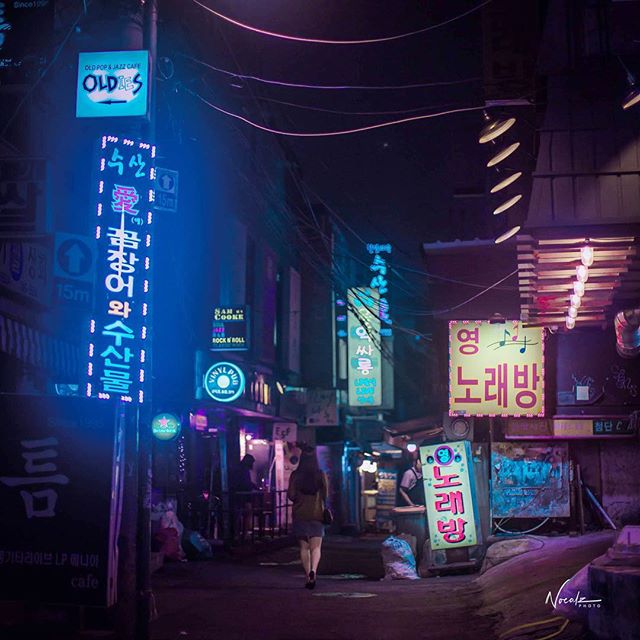 Artist Website > noealz.com
You Tube > youtube.com/user/noealz1/featured
Instagram > @noealzii
Twitter > @noealz
Facebook > facebook.com/noealzii